******************************************************************************

Mango Coconut Burfi
Made this burfi on Varamaha Laxshmi Pooja last week. Long back when i started blogging made tried this burfi which is very simple and easy, totaly lost about this recipe and suddenly remembered when one of my friend asked for this recipe. Here is the recipe for
Mango Coconut Burfi
.These burfi can be made in advance and refrezearted for aleast 15 days.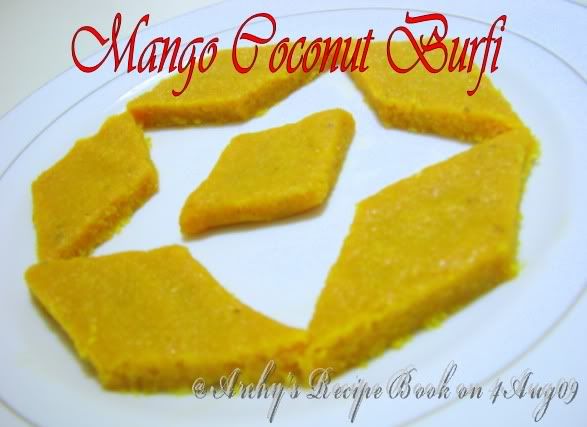 I was in India last year for this pooja and Raksha Bandhan.So miss it this year :( !!
Here is a ECard for my brother Annu!! Even though i'm far here are my wishes on Raksha Bandhan :)!!