*************************************************************
Instant Methi Masala Idly
Earlier in my blog i had posted
Methi masala Idly
, which is the traditional version, so here i have a instant version for a easy simple way of making a better healthy breakfast.
This Instant Methi masala idly goes to
Red chillies
for there event
Herb Mania - Fenugreek
.
And
Aparna of My Devine Kicthen
for her
WBB #26 - Grain in main Breakfast
.
Ingredients
Idly batter
2 cup
1 cup methi(Fenugreek) leaves chopped
2-4 tbsp grated Coconut fresh or frozen
1 tsp Red chilly powder
1/4 tsp Coriander powder
1/4 tsp Jeera(cumin) powder
pinch termeric powder
Method
1. Take idly batter and add Fenugreek leaves, grated coconut, chilly powder, cumin , termeric , jeera powder mix them all.
2. Then make idly in the idly steamer. Steam the idlys on high for 10-15 minutes.
3. Serve it with coconut chutney or Tomato chutney or ghee.
Here come Instant Methi Masala Ildy with
Tomato Chutney
.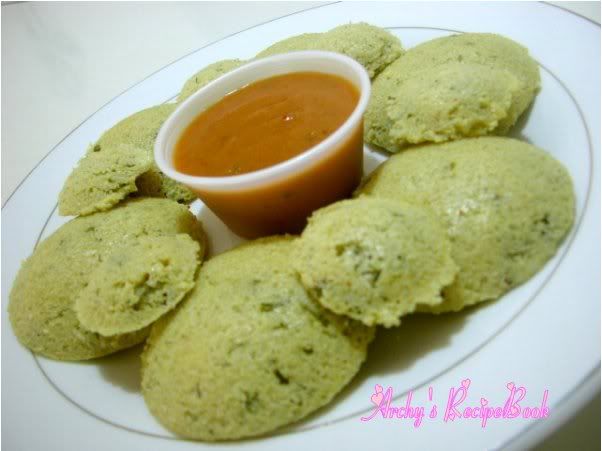 Goes to Red Chillies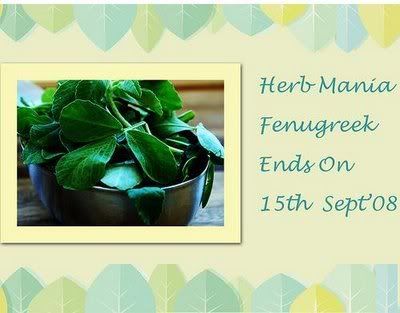 Goes to Aparnas