*************************************************************
Wheat Flour Laddu
Wheat flour laddu is very simple, easy and a quick to make with very little ingredients. I made this laddu on occasion of Krishna Janmashtami.
I'm contributing this laddu to
Mythreyee's Paajaka
for the event
Sweet Series - Chikki and Laddu.
Ingredients
Wheat flour 1 cup
Powdered sugar 1 cup
Ghee 1/2 cup
Cardamom powder 1/2 tea spn
Method
1. Heat ghee and add wheat flour and fry on a very low flame for around 10 minutes till you get nice wheat aroma .
2. Now add sugar and fry for 5 more minutes.
3. Add cardamom powder, cool it a bit do not cool completely, laddu should be made when the mixture is still hot. Add more ghee, if you find its difficult to bind into laddu. Store in air tight container after cooling the laddus.
Note: Laddus break of easily so need a bit of patience to bind these laddus
Here comes Wheat Flour Laddu..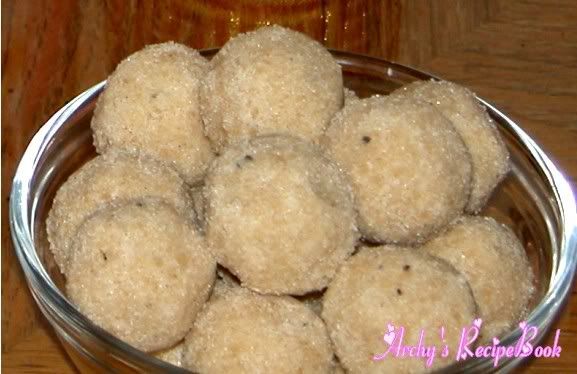 This goes to Mythreyee's Paajaka
Krishna Janmashtami celebration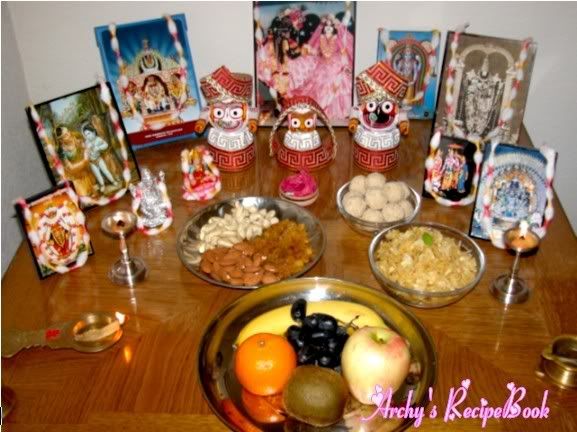 Wheat Flour Laddu, Sweet Poha, Cashews, Raisins, Badam, Fruits offered !!