****************************************************************************
Tamarind Hot N Sweet Chutney
This is very simple and easy chutney as every body knows it, which can be made either in microwave or stove. Can make it in advance, used to any type of chat, Dhokla an so on. Here is how i make this chutney as most of my friends wanted to know the recipe :) !!

Sending this chutney to the following events..
1. Ramya's - Chutney/Dip Mania.
2. Srilekha's - EFM - Microwave Oven Series



Ingredients

1/4 cup Tamarind(used Swad wet tamarind )
3/4 cup water
1/2 cup Sugar
1/4 tsp Red chilly powder
1/4 tsp Chat masala
1/4 tsp Kala Namak
Salt adjust to the taste


Method

1. In a microwave safe bowl, take the tamarind add 2-3 tbsp of water an microwave for 30 to 50 sec.
2. Let this cool and smash the tamarind pulp using water, and squeez out the pulp. Can either stain it using stainer.
3. Again pour the stained tamarind pulp in a microwave safe bowl, add sugar, chilly powder, chat masala, Kala namak, salt and microwave for 1 minute.
4. After a minute, just mix it and microwave for 1 more minute. Do this again. So microwave for 3 minutes, in each 1 minute break. As it is very hot, just to be careful while removing from the microwave.
5. Tamarind Hot N sweet chutney is ready to go in just 3 o 4 minutes. Cool for a while and then serve.. Enjoy !!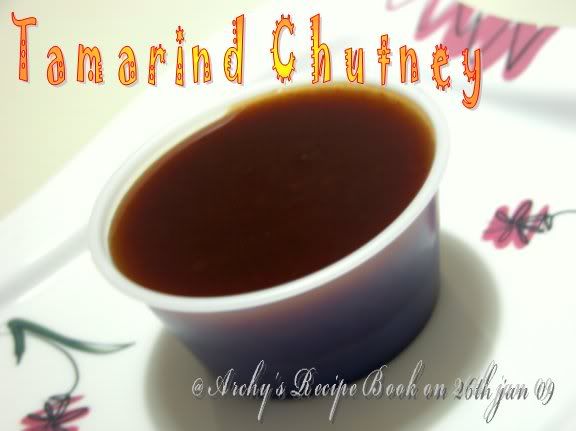 Goes to Ramya's..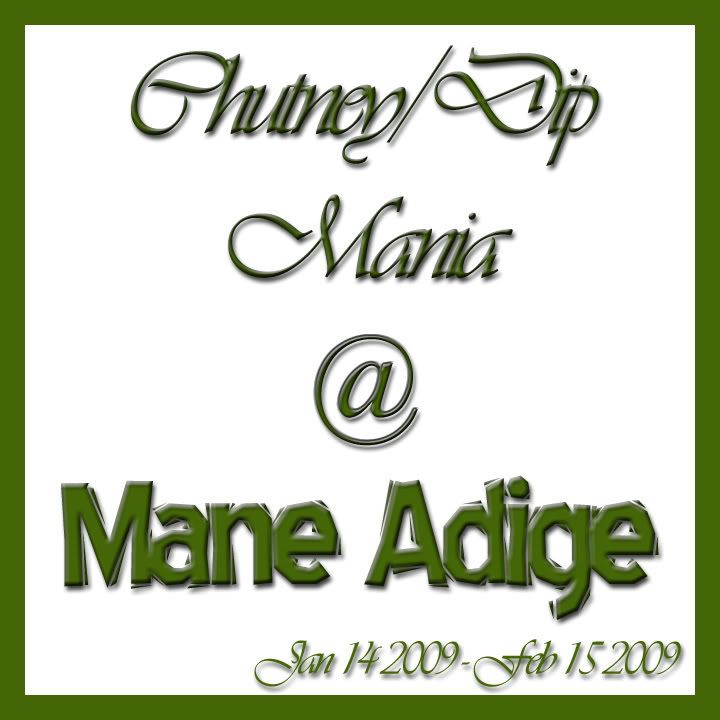 Aslo goes to Srileka for..