*************************************************************
Mango Ice cream with an Award
Ice-cream is always associated with me, untill my marriage there was not a day without an icecream or ice candy. As I'm from coastal area, Mangalore always hot weather good for digestion, what ever you eat digested in half an hour. Still remember does childhood days in summer vacation and after lunch my mother used to make me an my brother take a nap, i used to act as i was sleeping and waiting for my mother to fall a sleep. So that i wake up and go to my granny for money to take Ice-candy from icecandy wala :) !! It was like a match fixing that after my mother sleeps i wake up slowly and my grany ready with a money and opens the door lock, run and stop icecandy man 'Icecandy icecandy nilli nilli' (means 'Icecandy icecandy stop stop' in kannada). He used to simle and ask 'yenu beku, candy na lolly na pepsi na'( means ' What you want , candy or lolly or pesi'). Used to take candy, sit in our sitout finish my candy and then enter the house. Later go and sleep with my mommy :)!! Grany was so sweet she never told this to my mother, but she knew that. Later as my little brother grew up, both used to do the same thing, it was so much fun.. memories treasured forever!!

Here come the easy simple and quick Mango Ice cream from Show me the curry, skipped the adding of fresh mango pieces. It was wonderful, both enjoyed eating it. My friend Sailaja has also tried this ice cream, was inspired to make when i tasted at her place, Thank you yaar !!

Sending this to Sunshinemom of "Tongueticklers", hosting an event with the theme Yellow-Food in colors.

Here it comes Mango Ice cream

Ingredients

1 lb tin Mango pulp (i used Keasr Mango pulp)
1 14oz tin Sweetened Condensed milk
1 8oz Whipped topping


Method

1. Pour in all the ingredients in a large bowl, mix them slowly using a hand whisk till all are mixed well.
2. Pour the mixer in a air tight container to avoid crystalization or any container with a closing lid. Freez it around 4-5 hours.
3. After two hour i mixed it and freezes again for 3 more hours.
4. When done, scoop it with the scooper or a round ladle and enjoy Mango ice cream.. as i did Yummy :)!!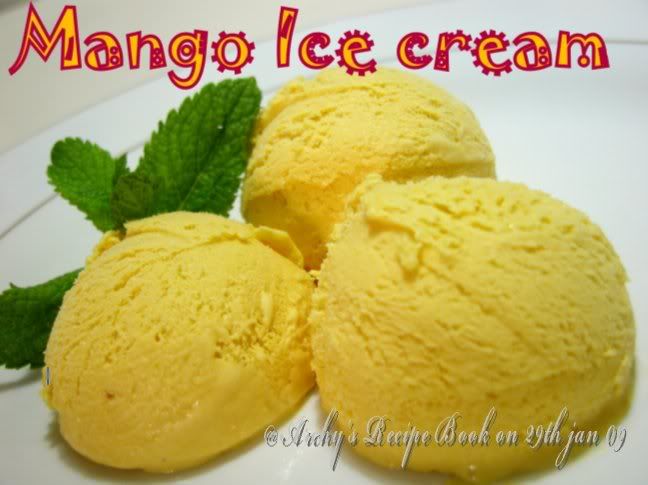 Award time
Pavitra of
Pakashale
as passed on to me this wonderful lemonade Award. Thank you for thinking of me Pavitra, she is also from my place called Kodical in Mangalore cheers.. :) !! Lovey place with all sweet memories..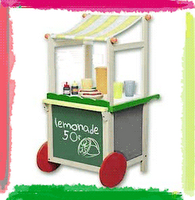 I wish to pass this on to all my fellow blogger, because all deserve it.. Enjoy friends !!