*************************************************************
Lemon Rice/ Chitranna for Yellow for Bri
This is just my entry for the team effort of
Jugalbandi
A special edition to raise the found for
Briana Brownlow @ Figs With Bri
. Bri was diagnosed with breast cancer two and half years ago. A mastectomy, chemotherapy and two years of relatively good health later, the cancer is back. It has metastasized to other parts of her body. At the age of 15, Bri lost her 41-year old mother to the disease. Now, she's waging her own war against breast cancer.
Read more...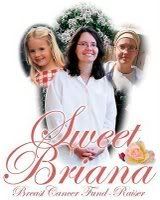 CLICK is a monthly theme-based photography contest hosted by Jugalbandi. This month's theme is: YELLOW for Bri. Yellow is the colour of hope. Through the work of the
LiveStrong Foundation,
, it has also come to signify the fight against cancer. This month's photo contest also has some prizes. You can support this campaign by donating to the fundraiser, by participating in
CLICK: the photo event
, and by publicising this campaign.
Here is my enrty Lemon Rice/Chitranna. Chitranna in Kannada. Here it goes..
Ingrediants
1 cup cooked Rice
1-2 tbsp Peanuts
1/2 tsp Mustard seeds
1/2 tsp Urid dal
1/2 tsp Chana dal
1/2 tsp Termeric powder
2-3 tbsp Lemon juice
2-3 tbsp Cilantro chopped
1-2 tbsp Oil/ghee
Curry leafs
Salt as per taste
Method
1. Heat oil/ghee in a pan.
2. When heated up add mustard, when it pops up add chana dal, urid dal, peanuts, curry leafs. Fry a bit untill peanuts are fried.
3. Now add termeric, salt, cooked rice and mix well.
4. At last add lemon juice and cilantro chopped. Serve hot with curd or raita or just as it is.
Here it goes..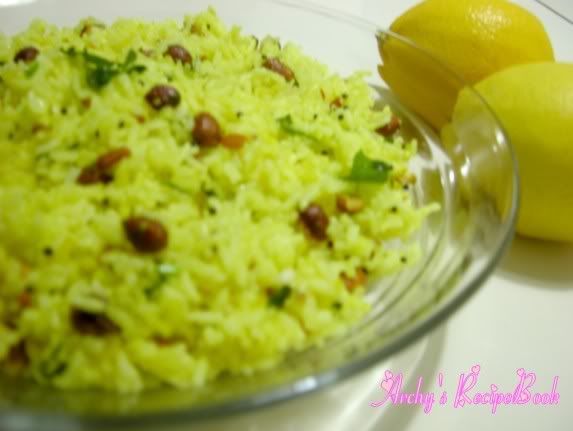 It goes to Jugalbandi's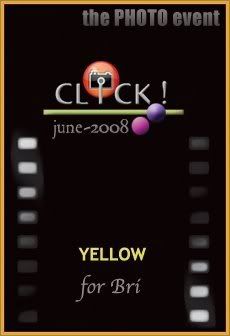 The deadline for entries is June 30, 2008. The fundraiser will extend until July 15, 2008.