*************************************************************
Wheat Sweet Pancake
My mother make Wheat pancakes, by soaking whole wheat over night and grinding it with coconut, jaggery one of my favorite pancake :)!!I love the taste of grinded wheat. But here I have is a instant wheat flour pancake, with some simple changes.
This is simple and instant made pancake, which i wish to send it to three events :)!!
For
Raaga's
-
WBB Express Breakfast
for really quick breakfast, this is one of the quikest i feel :)!! Nice event Raaga for simple breakfast.
For
Paajaka's
-
Sweet series
event of Puran poli or sweet chapathi/roti.
For
Susan
-
Pancakes on Parade
event.
Ingredients
1 cup Wheat flour
1 cup Milk
1/2 cup Jaggery/Sugar/Brown sugar(i uesd jaggery)
1-2 tblsp Coconut powder/freah grated coconut(i used coconut powder)
1/2 tsp Caradamom powder
Ghee/butter
pinch of salt
Ingredients
1. Mix all the ingredients. The batter must be as any normal dosa batter, add more or less milk depending on the consistency.
2. Heat a tava, spread ghee/butter, pour the batter to a round shape.
3. Fry both the side. Wheat sweet pancake is ready to be served.
Here it comes..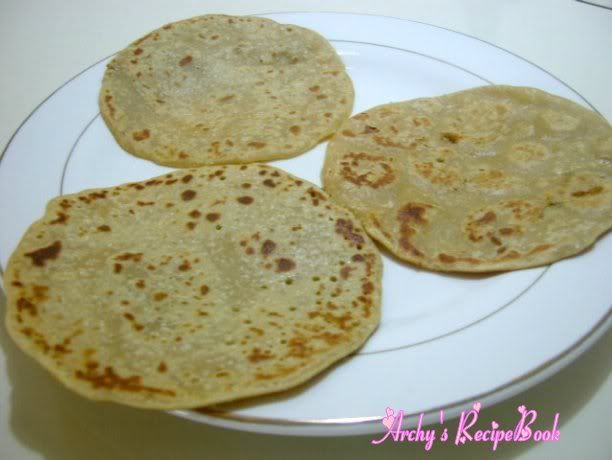 Goes to Raaga's..

Goes to Paajaka's..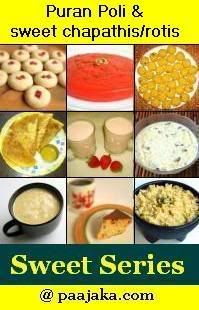 Goes to Susan's..